StanceBeam & NUSC Helping Young Players Smash Through Glass Ceilings
Posted on March 1, 2023 at 03:46 PM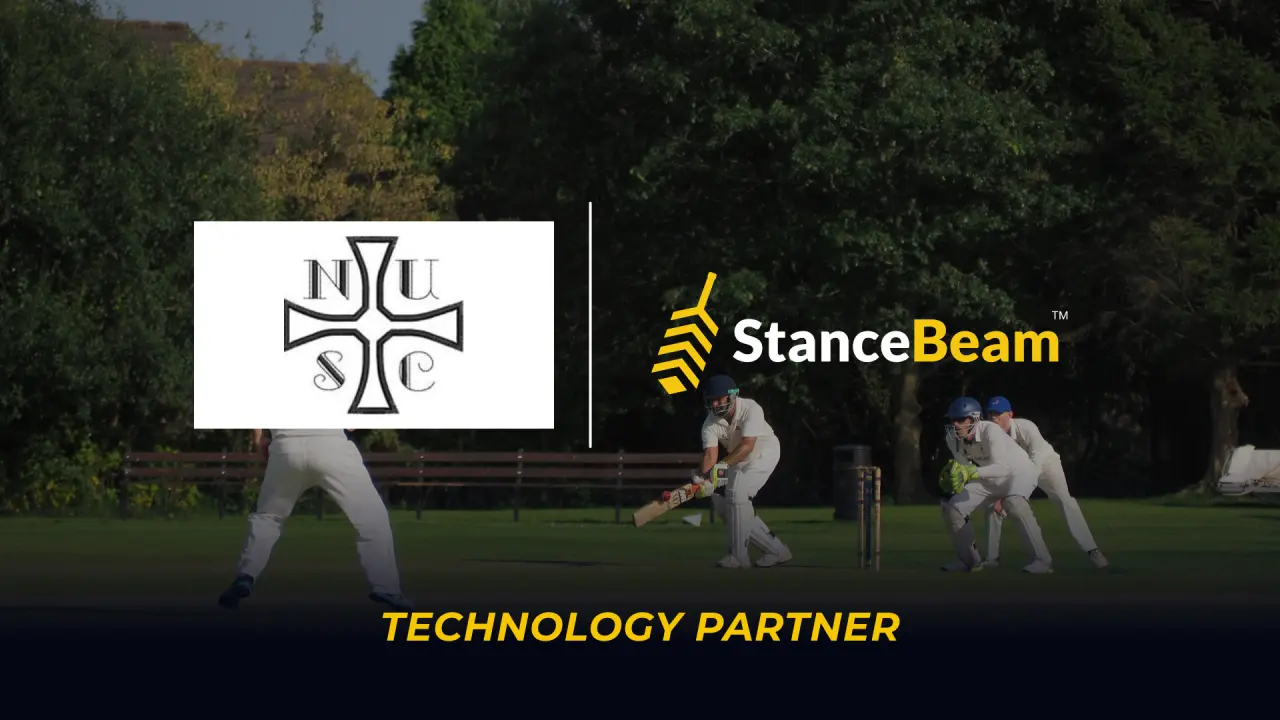 Since 2005 NUSC has been changing the cricketing lives of young club players in Northern England through its volunteer run, not-for-profit coaching, and cricket development programme.
NUSC's focus in 2023 continues to be on club players who for a variety of reasons are seen as having reached their 'ceiling' as a player, but whose can-do, will-do attitude, aligned to specialist coaching, and sabermetrics analysis can ensure they smash through that 'ceiling' to achieve far more than they believed was possible.
2022 saw NUSC coming back from an eighteen-month pandemic shutdown; achieve a shock 3-1 series victory over the Netherlands National U19 team, showing again, what their players can do on the field when NGBs, like the Netherlands, present the opportunities to show it.
StanceBeam is proud to be supporting NUSC's batting sabermetrics, and development work, led by volunteer coaches, Ian Smith, an ECB award-winning coach from Northumberland, and Ronny Boyd, a Level 3 ECB coach.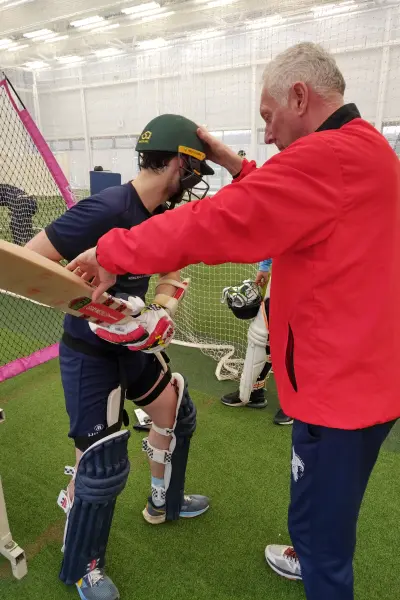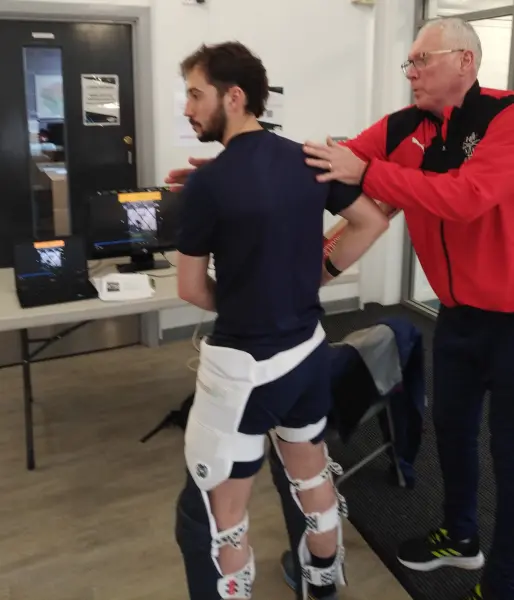 Elliott Holmes, who plays his domestic cricket for Billingham Synthonia Cricket Club, has been delighted by the development he has made through the StanceBeam software this winter at NUSC:
"At NUSC, your pre-conceived limitations are challenged. I have never been seen, or thought of myself, as a power hitter, so in camp 1, when my impact speed was 44 kph, that was kind of where I was conditioned to think of myself. After expert coaching led by Ian Smith, videos, and data analysis through StanceBeam, you gain confidence in the message every player has an all-around power game, just waiting to come out. By camp 2, my impact contact speed was nearly doubled at 80 kph, and in camp 3, both sides of the ground opened up for scoring options. Huge thanks to John, the NUSC coaches, and StanceBeam, for creating the possibility for the NUSC players to have such opportunities available to them. I encourage every player given the chance to join NUSC to grab it with both hands, and utilize StanceBeam to learn how your batting can be more than you think is possible".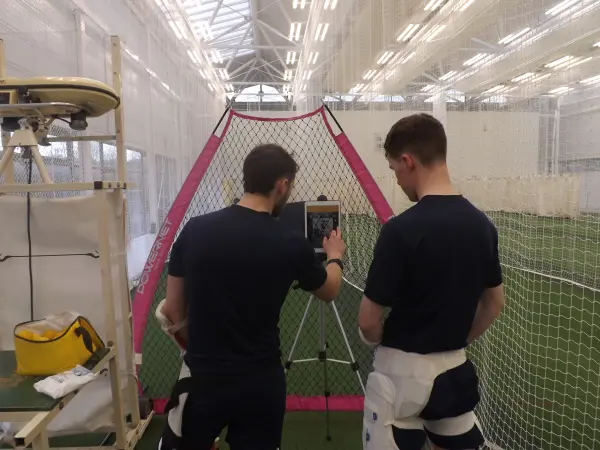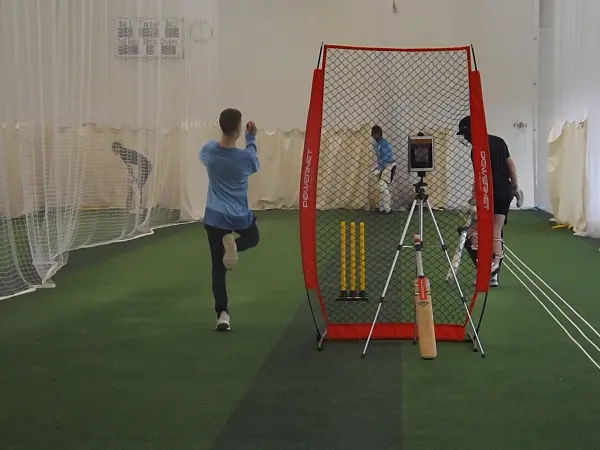 John D Holland, Director of NUSC, was pleased with the role StanceBeam was playing in the club:
"NUSC has a strong sabermetrics 'Hiltonball' approach which StanceBeam helps us deliver. It allows support of the batsmen technique work, led by Ian Smith and Ronny Boyd, showing players what fundamentals need to be improved while providing peer group/yearly comparison data. Those measures can then be put up against the 'match' simulation work run by Ash Patel and Ian Hunter, to examine does your technique hold up when the ball is spinning and seaming? Then, with the rise of white ball cricket, the software plays a key role in our specialist power-hitting development, with an improvement of around 25% found for players through the analysis StanceBeam offers. It has been a pleasure to work with Ishwinderpal and the StanceBeam team for the past four years being part of developing the software, that I would encourage anyone in cricket to be using".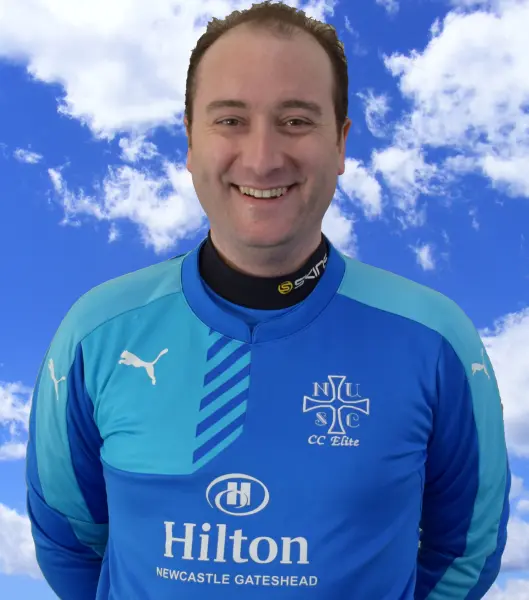 Ishwinderpal Singh, the Co-Founder, of StanceBeam, congratulated NUSC on their ongoing work to deliver safe inspiring coaching opportunities for young community players in Northern England:
"All of the team at StanceBeam are delighted to be working with John, NUSC, Durham County Council, and its Riverside leisure cricket centre team, headed by Michael A Clemitson and Nichola Sanderson, to provide safe, inspiring opportunities for young community cricketers coming out of the pandemic to follow their dreams. StanceBeam was always designed to help the community cricketer just as much as professional cricketers. While there have been some fantastic improvements, it is the smiles, enjoyment, and belief in their goals, we are seeing in the young NUSC players that mean the most to us at StanceBeam to have helped bring out. We wish you all a fantastic 2023 season, and hope to meet up with you in person during the season".
Share on
---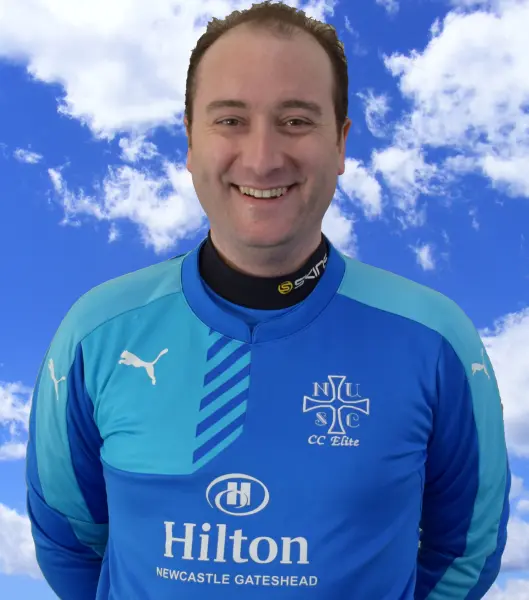 John D Holland
Director of NUSC