You can view all your swings on your desktop PC or Mac with browsers like Firefox, Chrome, and Safari. Go to www.stancebeam.com and click the "Portal".
Create your account or log in to the existing account that you created on the StanceBeam app. Login with Facebook and Google accounts also available.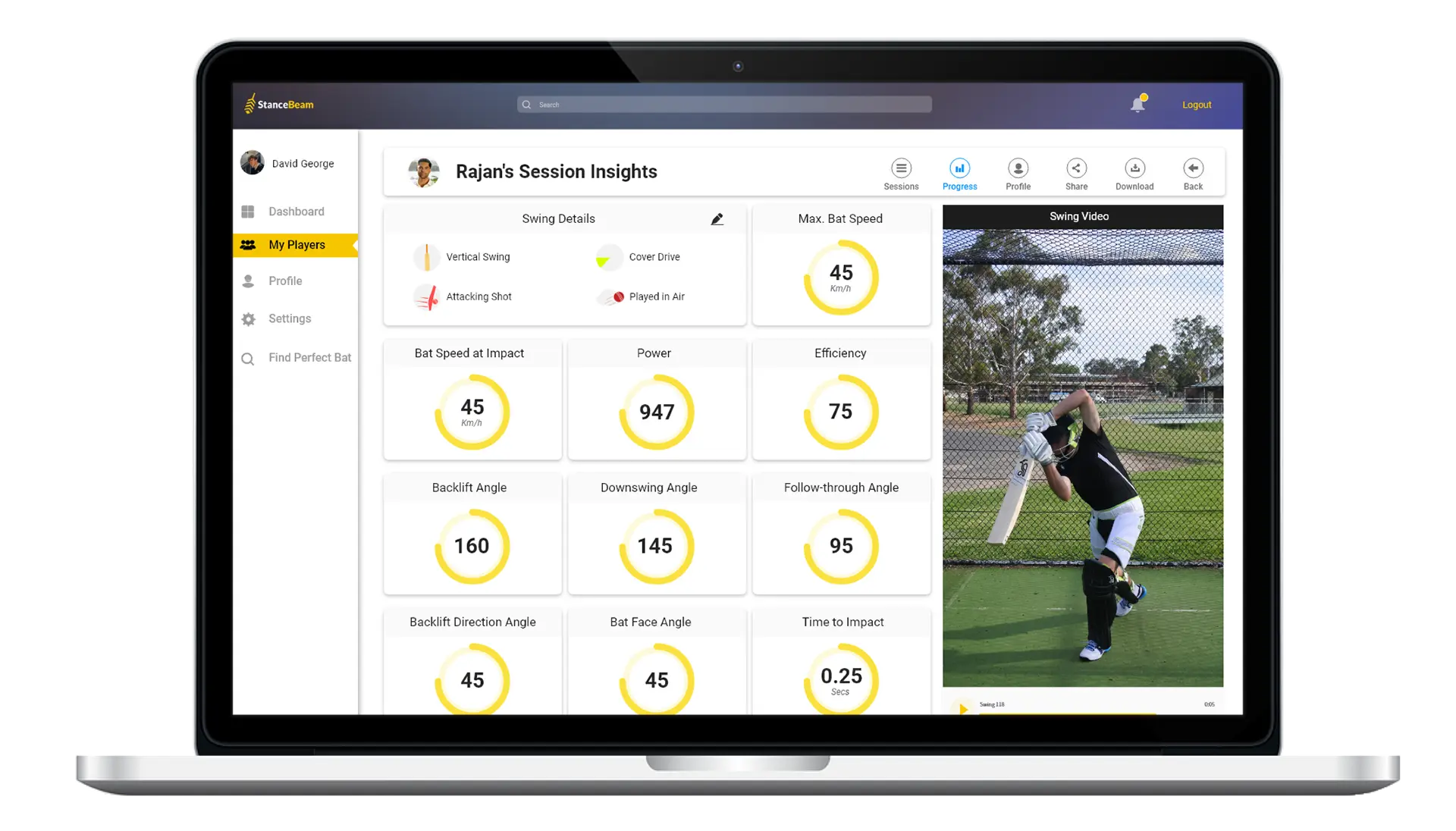 Dashboard
A Dashboard is a place where you can see a high-level view of all your metrics like total sessions and swings played, Horizontal and Vertical swings and all-time best records like speed, power.
My Progress
The Progress section will show you all your swings that you have taken within the StanceBeam app. You have view options to see your progress in the last 10 days, Month or yearly basis. My SessionsYou can view all your sessions summary and stats taken with the StanceBeam app. You can browse all the sessions and swings and can view the videos of each swing.