How to Increase and Improve Bat Speed in Cricket
Posted on January 15, 2022 at 09:07 AM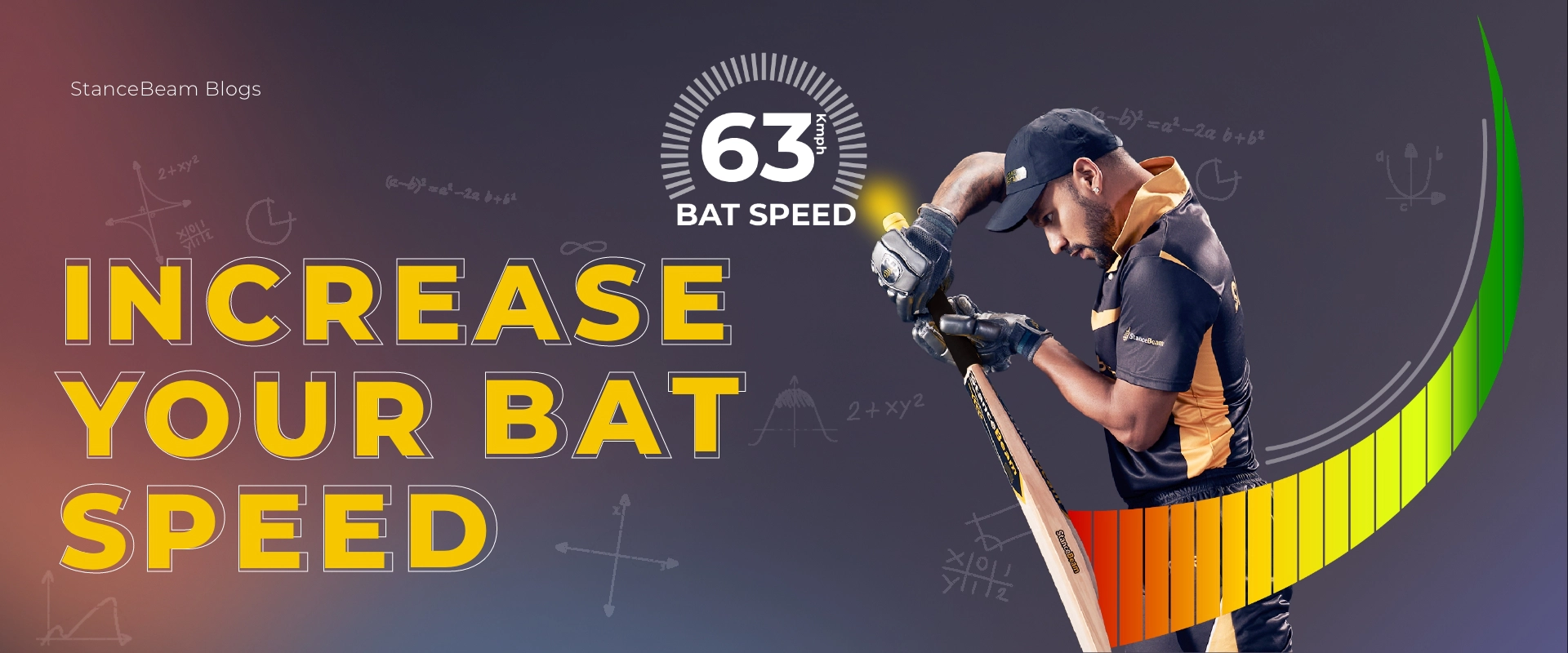 With the advent of T20 Internationals and the shorter formats gaining popularity - aggressive batting is an essential part of every budding batter's arsenal. An important aspect of a high-scoring batsman's game is bat speed. This is one of the factors that directly determine how far and how quickly a ball will travel after meeting the bat. There has been extensive research on power hitting and bat speed has come out as a major factor.
Every cricketing coach and budding batter lookout to improve their 'bat speed', and various coaching techniques are used for the same. Let's look at a few ways to increase and improve your bat speed which fuses sport, physics, and data analytics.
PRACTICE WITH A HEAVY BAT
This is the simplest way to gain strength in the muscles which are involved in the bat swinging motion. You can use a heavier bat than the one you use to play games or attach weights using heavy bricks to your bat and perform shadow practice.
Alternatively, you can use two bats to practice shadow swings and over time you will gain strength and see your bat speed go up. With this being said, a heavier bat can compromise your bat angles, especially your backlift angle.
Players that use the StanceBeam Striker - Cricket Bat Sensor are informed of such unique insights that allow them to be better-informed players.
PRACTICE WITH HEAVIER BALLS
Another accepted technique for improving your bat speed is batting with heavy balls. Many coaches have pointed out that practising with heavier bats, especially amongst younger players, is not always the best option.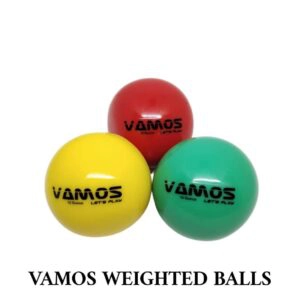 Therefore, many coaches have resorted to using heavier balls to improve a player's bat speed. This technique is a great way to trick the muscles into thinking that we need to hit harder and faster to achieve the same results while playing with standard match balls.
Furthermore, by gradually increasing the weight of the ball, you can progressively improve your bat speed.
STANCE WITH A HIGH BACKLIFT
Adapt your batting stance in a way that you have a higher back-lift. A quick and easy way of doing this would be to put conscious effort into lifting your bat higher using wrist movement. Some prominent players who have a high backlift are legend Brian Lara and MS Dhoni. You can also track your backlift using the StanceBeam Striker Cricket Bat Sensor and visualize your progress
FOCUS ON A HIGH BACKSWING AND A LONGER DOWNSWING ARC
A high backswing, when used effectively, can allow for greater downswing acceleration than stance backlift, as the bat is already set in motion. Also, a longer downswing arc gives more time for a batsman to generate momentum and eventually hit the ball with more impact.
STRENGTH TRAINING AND EXERCISE FOR FOREARMS
A consistent improvement in bat speed can be seen with strength training. Batters often struggle with weak forearms due to which they cannot produce the explosive power needed for power hitting.
You can use a 'Gripper' to improve forearm strength and perform traditional strength training for overall improvement. A few exercises that increase forearm strength Palms up wrist curl, Grip Crush, Pull-ups, Dead Hangs.
STUDYING PLAYERS WHO HAD THE HIGHEST BAT SPEED
One of the best ways to learn would be to watch footage of some of the best power hitters, learn their batting form and implement it in your game. A few great players with the fastest bat speeds and the techniques that they use are listed below.
Yuvraj Singh and AB De Villiers - They use a high backlift angle as seen in their batting footage. Yuvraj Singh used his wrist movement to achieve a high backlift before power hits.
Chris Gayle - He has been seen using heavy bats to train so that his bat speed improves.
HOW TO MEASURE BAT SPEED
Keeping a track of bat speed is difficult manually and hence adopting technology might be a viable way of regularly tracking your progress. To track and visualize improvement in bat speed it is important to use a bat speed measuring device.
StanceBeam Striker-Cricket Bat Sensor provides a simple solution that attaches to the grip of your bat and can be used as a bat speed swing analyzer. The Striker along with its other features also acts like a bat speed sensor and gives you very accurate information about the speed of your bat.
The Indian cricket star Shikhar Dhawan, Vellaswamy Vanitha, and many other international Cricketers often use StanceBeam Striker-Cricket Bat Sensor as a way to measure bat speed.
Budding players can follow the above steps to consistently improve their bat speed and elevate their game. While these techniques and technology can help your game, it is also advisable to enroll under an experienced coach who can find chinks in your techniques using both visual and quantitative feedback. Bat Speed is a major factor when it comes to power-hitting but other factors such as shot timing also come in key and should be practised well.
If you are a Player or Coach, let us know in the comment section if this blog was helpful, and don't miss sharing with your players who can also benefit from techniques discussed in this blog.
Also, we will love to hear what other techniques and drills worked for you.
Share on
---
StanceBeam
Content from the team with a passion for cricket.