Cricketers and Their Academies
Posted on January 20, 1970 at 12:50 PM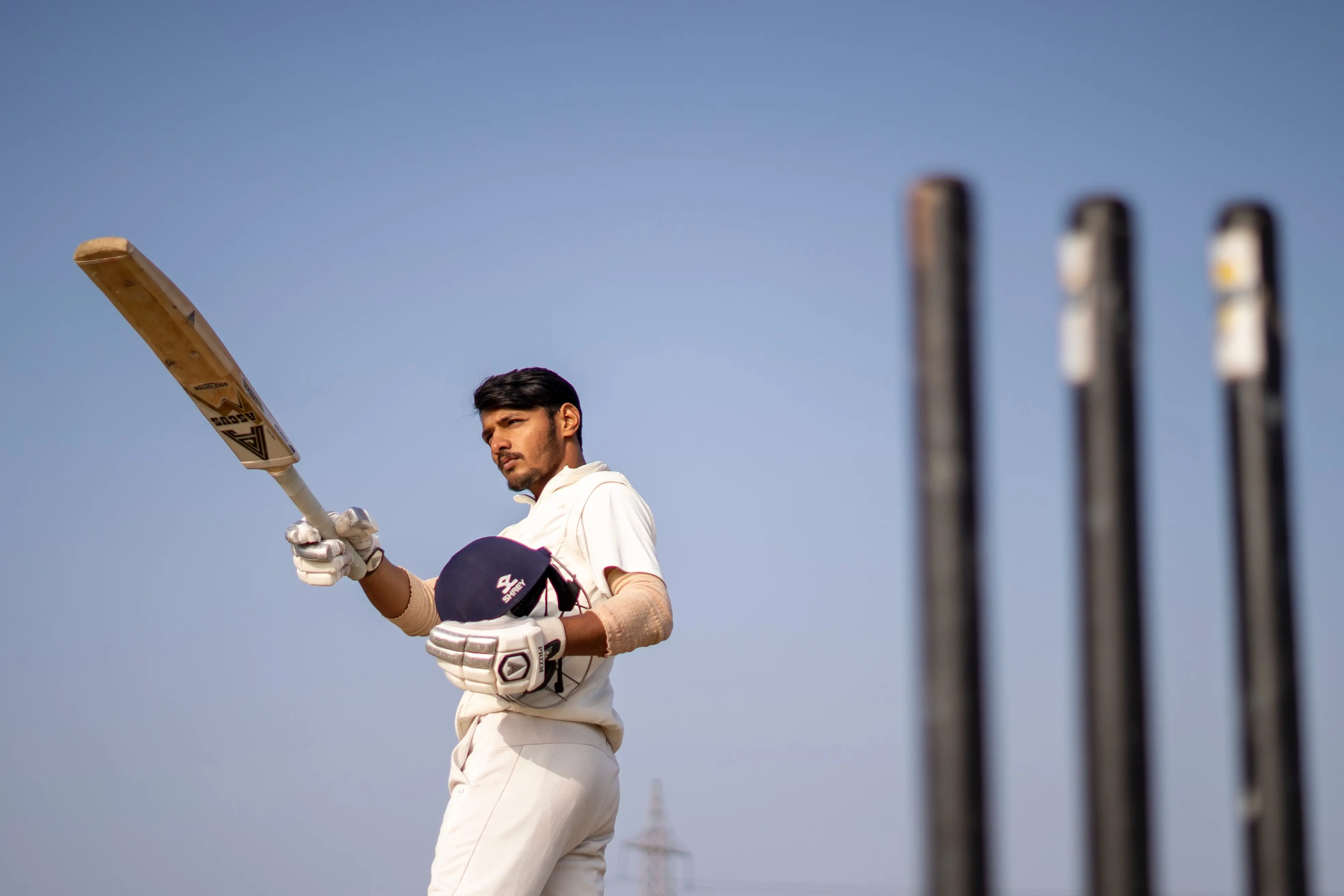 When it comes to cricket, it's all about the fans. The drive to become a professional cricketer starts from being a true fan of the sport. That zeal is essential to get you across the line. At the end of the day, if you don't believe that you belong in the Indian team, who will? Some of the greats, like Kohli, Rohit, and Shikhar, have taken that zeal and perfected their craft by practising day in and day out. Credit has to be given to their coaches and academies who saw the potential and mentored them.
You might think cricketers like Rohit come from Mumbai and thus have an added advantage. But many players have come from smaller cities and towns. Yet, they still found a way to get to a cricket academy. A good cricket academy can and has shaped a player's career in a way where they have made it to the top.
Every aspiring cricketer dreams of playing at the highest level of the game. Who doesn't want to hit the finishing runs in Perth? With the rapid increase of cricket academies, choosing an academy can become difficult. Any kid would love to join an academy where their favorite cricketer is training them or at least associate with the academy.
Here are a few of your favorite cricketers who have their own cricket academies:
Shikhar Dhawan
Rohit Sharma
Irfan Pathan and Yusuf Pathan
MS Dhoni
Virender Sehwag
Madan Lal
Harbhajan Singh
Ravichandran Ashwin
We have watched these players playing their part in the game, and now it's their time to give something back to the community. These cricketers strive to provide the best training to players by covering the overall development of the player.
Top Academies from Known Cricketers:
Every cricketer would love to be trained by their favorite cricketer. So here are some of the academies founded by your favorite cricketers.
DaOne Sports by Shikhar Dhawan: Founded by Shikhar Dhawan, DaOne envisions creating a healthy balance between physical strength and mental strength through quality sports training programs for all age groups.
Centers: New Delhi
CricKingdom Cricket Academy by Rohit Sharma: CricKingdom strives to provide the best platform that connects players, coaches, students, academies, and amenities into one ecosystem.
Centers: Bengaluru, Bhopal, Chennai, Hubli, Pune, Punjab, Singapore.
Cricket Academy of Pathans: Founded by the Pathan brothers, CAP imbibes the giving back to the community principle.
Centers: Arunachal Pradesh, Andhra Pradesh, Bihar, Delhi, Gujarat, Jharkhand, Karnataka, Madhya Pradesh, Maharashtra, Odisha, Punjab, Rajasthan, Tamil Nadu, Telangana, Uttar Pradesh
Sehwag Cricket Academy: Founded by Virender Sehwag, Academy provides quality cricket training, infrastructure, and the opportunity to learn from experts in the field of cricket.
Centers: New Delhi, J&K
Madan Lal Cricket Academy: Madan Lal Academy brings cricket and education together; the academy creates talent, nurtures them with training, and makes them standout cricketers.
Centers: New Delhi, Noida
Harbhajan Singh Institute of Cricket: HSIC transforms how cricket is taught in smaller towns in India, Bringing in the expertise and equipment that hasn't been seen before outside international team dressing rooms.
Centers: Punjab
Gen Next Cricket Institute by Ravichandran Ashwin: Gen Next envisions the grooming of cricket aspirants to become professionals in the game using a mix of conventional and contemporary coaching methods to bring out the best in the players.
Centers: Chennai
MS Dhoni Cricket Academy: MS Dhoni Cricket Academy strives to give back to the aspiring sports community in our country.
Centers: Ahmedabad, Thane, Noida, Delhi, Ajmer, Raipur, Jaipur, Kanpur, Srinagar, Qatar, Nagpur, Hyderabad
What's unique about the first three academies is that they are tech-enabled. These academies are powered by StanceBeam cricket analytics.
Pathans, DaOne, and CricKingdom, with the help of StanceBeam, provide real-time data-driven insight for batters and coaches. The advanced stats and video recording tools by StanceBeam help them understand the minute details of their batting technique. The coaches can then provide instant feedback to the player through audio/text notes and assign in-app Video Drills.
It is inspiring to see cricketers building future cricketers. It's their way of giving back to the sport that has given them so much.
We here at StanceBeam hope to partner with many more academies to make them tech-enabled and help all batters master their craft!
**The information contained in this website is for general information purposes only. The information has been taken from their respective websites and we take no credit**
Share on
---
StanceBeam
Content from the team with a passion for cricket.