Best Cricket Training Equipment
Posted on August 20, 2022 at 04:54 AM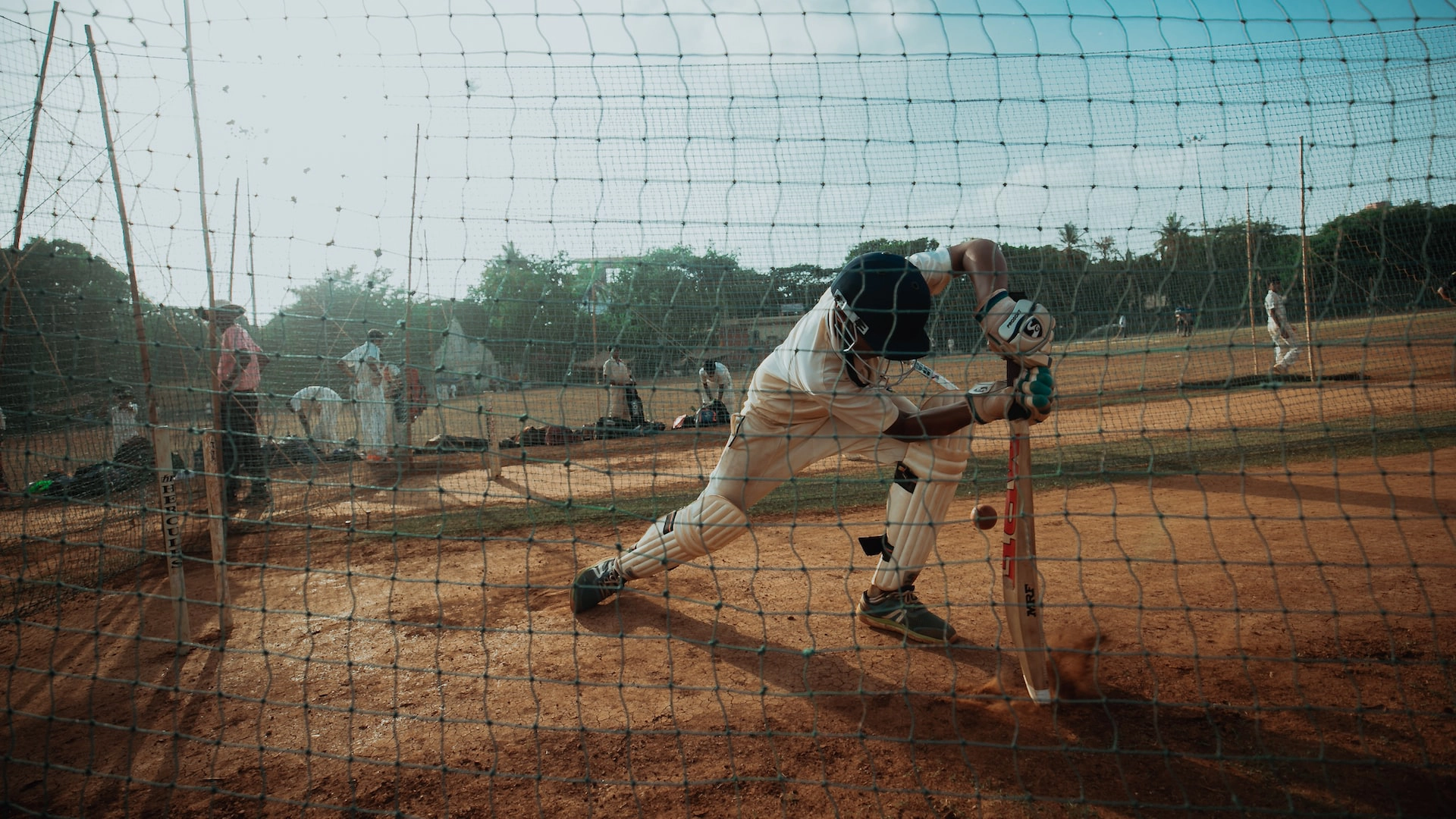 Whether you are a musician, engineer, boxer or cricketer - training hard and training smart is the way to master your craft. The greats of the game never let a single training opportunity go to waste. In the end, it's about mastering each shot to perfection.
A modern-day batter has access to a lot of equipment which enables them to continue training and honing their skills outside the academy/cricket ground. Experienced coaches at our partner academies have given us a list of equipment that can change the way you practice. Some of this equipment makes sure that challenging deliveries can be played repeatedly without loss of quality. Some equipment provides an extra layer of analysis that enhances the batting experience by providing real-time feedback.
1. Hanging Cricket Ball
One of the most efficient ways to practice, especially when alone and in a closed space. Hanging a ball from the roof with a string and hitting it helps you build focus. Along with that, you can focus on your technique, backlift and power control.
This set-up can easily be made with a string and a ball. However, for a reasonable price, interested cricketers can buy a specifically designed cricket ball that comes with a string pre-attached to the top. You can check it out here.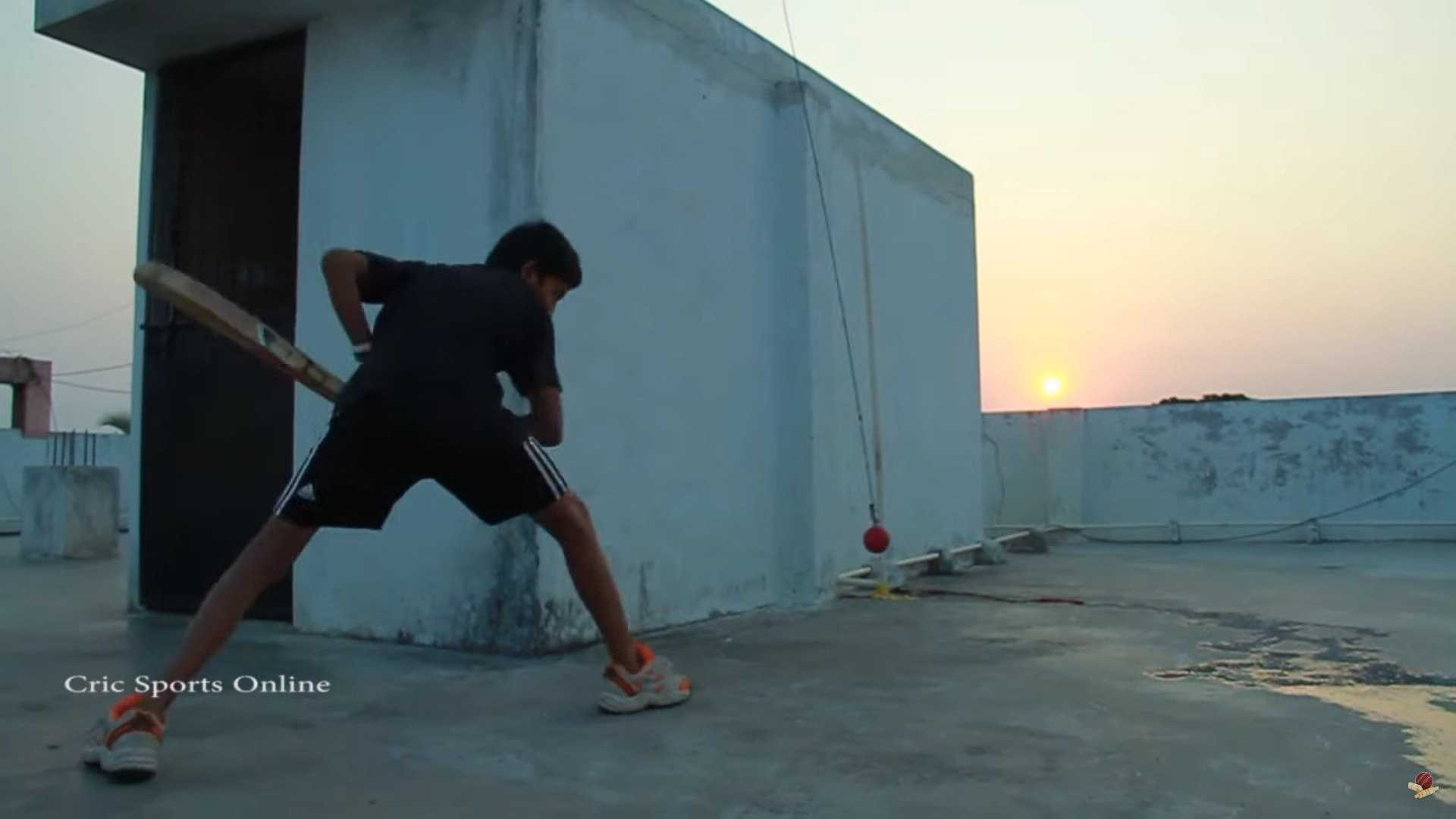 Hanging Cricket Ball. Credits: Cric Sports Online
PRO TIP: Hang the ball at different heights to practice different shots for better shot selection. Make sure the ball is tightly secure and in a safe radius so that you can hit the ball as hard as you need without damaging anything around you.
2. Hanging Cricket Ball + Cricket Training Net
Everyone has seen their favorite cricketer practice in the nets on YouTube, and a few lucky ones might have seen them in person. Some readers might have even practiced in cricket nets at their nearest cricket ground. However, the V Pro Elite Cricket Training Net is a smart combination of the ball hanging and cricket nets that allows a batter to practice from anywhere. The best part is that the entire set-up is portable and can be used in any small space, not just on a cricket ground.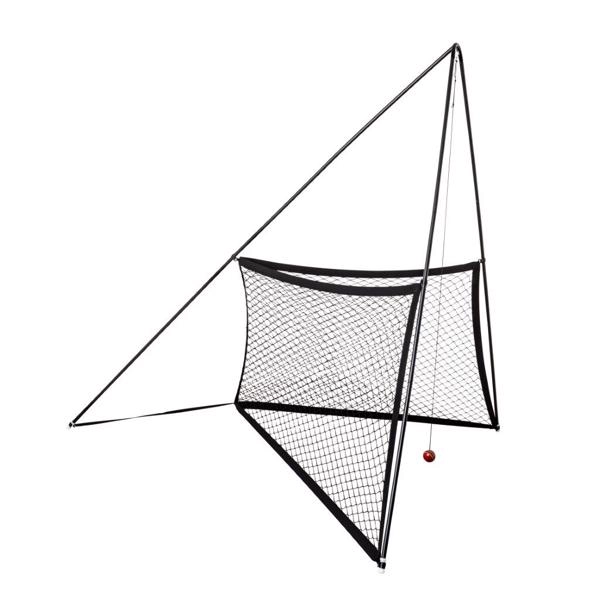 The V PRO ELITE Cricket Training Net
3. Bowling Machines
Unless you have direct access to top-quality bowlers like Jasprit Bumrah and Pat Cummins to bowl to you in the nets all day, a bowling machine is the most effective way to have a ball put in the same place as many times as you need. This helps to improve a specific element in your batting.
The best advantage of a bowling machine is consistently receiving the ball in your weak areas. With consistent practising comes 'muscle memory' and with that, you reduce reaction times and play the ball even without thinking about it.
As bowlers might tire out, this might cause the speed to drop making it easier for batters to play. But with bowling machines, speeds remain consistent improving long gameplay.
There are many types of bowling machines like the classic traditional side arm that many international batsmen use while practising in the nets. Now, portable electric ball feeders are now seen in cricket academies. Our friends over at freebowler have also created a convenient portable non-electric balling machine that is becoming mainstream in many academies.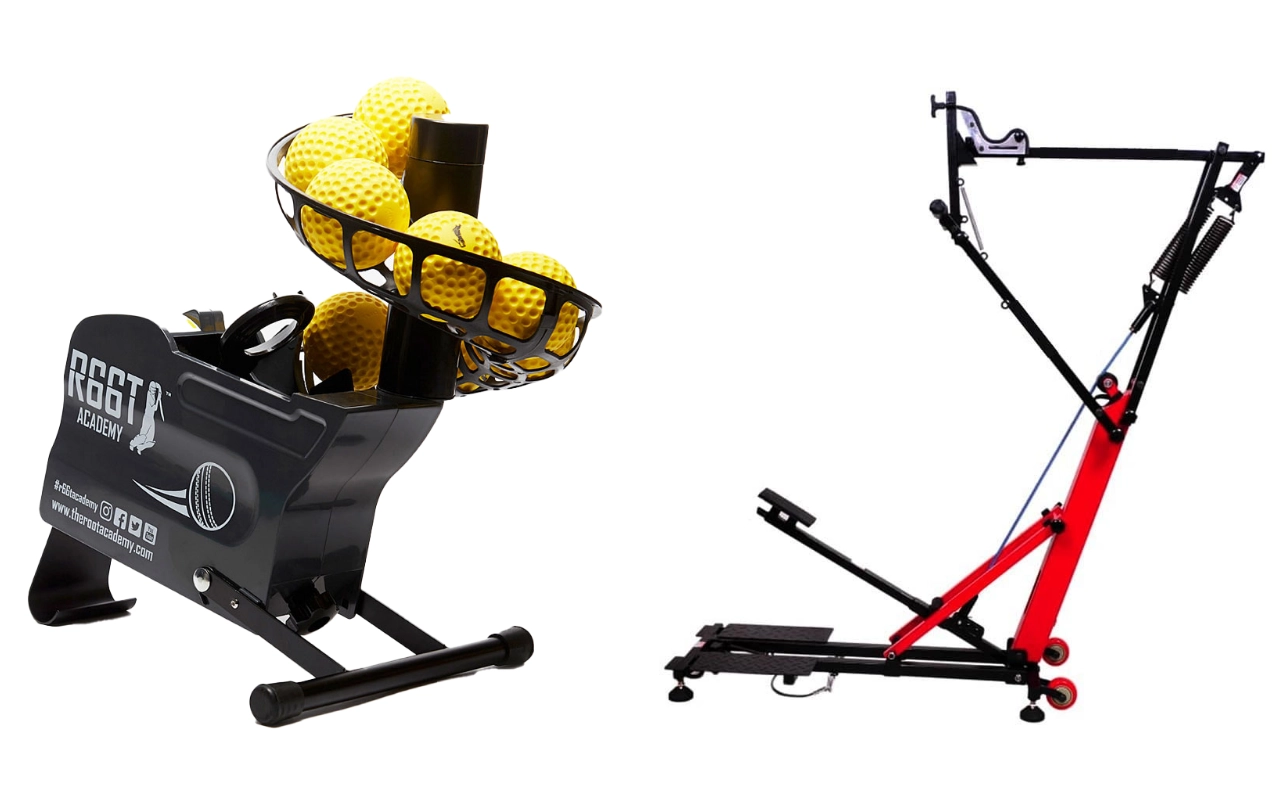 R66T Academy Ball Feeder and Freebowler
4. The Techshot Resistance Band
Striking the ball late is an art. Kohli, Smith and Root have proven why playing in the box and playing the ball late helps to hit the correct shot ball over the ball.
The Techshot Batting Trainer was designed to build muscle memory that helps in playing the ball right under the eyes and prepares batters to play the ball late. This quick 3-minute video shows how players from grass root to elite levels are able to build this memory and keep the elbow pointing towards the sky.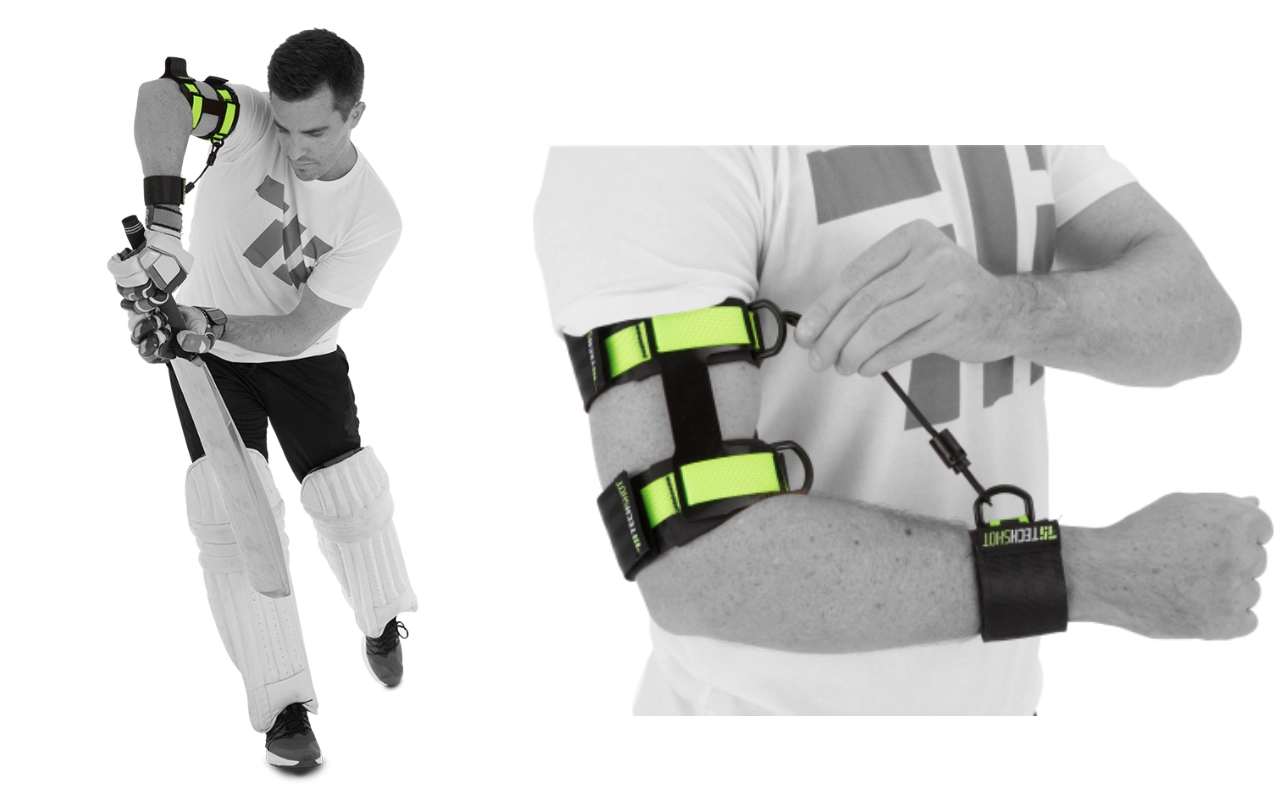 Techshot Batting Trainer
5. Bat Sensors
In today's technological era, the equipment has drastically evolved. There are now sensors that give you real-time feedback!
The "StanceBeam Striker" is the industry's most accurate cricket bat sensor. Designed to fit on top of any cricket bat and connect wirelessly to a mobile app.
StanceBeam Striker is designed to provide you with real-time feedback and insights on your bat swing, bat speed, bat angles, power and shot efficiency. It takes your game to the next level with accurate metrics, video highlights, and valuable insights, used by the best cricket coaches and players in the world.
The data collected by the sensor can be viewed on the StanceBeam app in real-time and stored on the cloud. It comes with replaceable bat mounts for easy installation on any cricket bat and a locking key to make sure that the Striker remains locked securely inside the bat mount.
It's something else coming from us, but when top international players like Shikhar Dhawan have great things to say about it, we know that this equipment will improve your skill.

Conclusion
Having listed all these great products doesn't change the fact that practice will still always make perfect. However, If any equipment can be added that makes training more consistent, can provide valuable feedback & is skillfully challenging - then the road to becoming a great can come quicker in this competitive day and age.
With constant consultation with your trusted coach, active support and real-time batting feedback from gadgets like the StanceBeam Striker Cricket Bat Sensor, hopefully, each session of training can become more productive and fruitful

Share on
---
StanceBeam
Content from the team with a passion for cricket.